Grant and I went to Casino Morongo on Friday for our Anniversary! We had sooooo much fun! Our room was so nice:) We spent the day at the pool which was amazing. They had a lazy river, a water slide, and a 1-1/2 ft deep pool for kids. We jumped on the raft with our drinks and floated around the lazy river.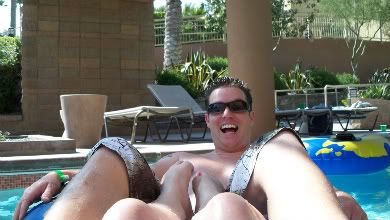 Here's a pic of Grant giving the water slide a try. It wasn't that big but it sure was fun!
We decided to have a nice dinner at Cielo on the 27th floor. We both ordered Filet Mingon, Tater Tots with Truffles and Creamed Spinach. The food was delicious and the service was great! The view was Beautiful at Sunset.
Sorry No Pics of the food :(
This is a pic of the glass in our room in between the bed/bath room, it was Beautiful!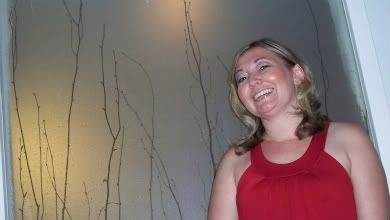 It was a Wonderful night and we won a little money so the whole trip was free!!!