Saturday evening we decided to BBQ some Carne Asada & Chicken Yummmmy! Everyone brought a side dish and we had soooo much good stuff. It's was Frank's B-Day on Monday so we sang Happy Birthday and ate pie!
I wasn't sure how old he was turning so I decided to make him "21" again, however he took it upon himself to let us know he's actually "12" X 3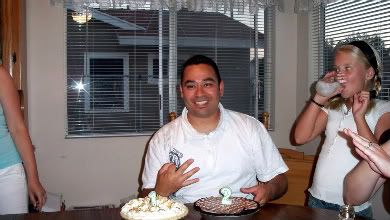 Look at all the serious Poker Faces
Table number 2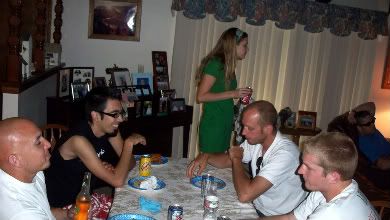 Gavin was definately a Ladies Man at the Party, Jamie's daughter Ashley is going to make a Great Mom in let's say 15-20 years!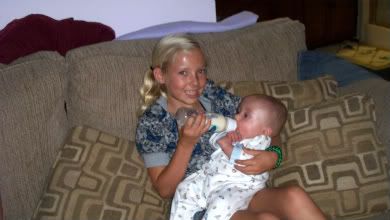 Gavin is so Loved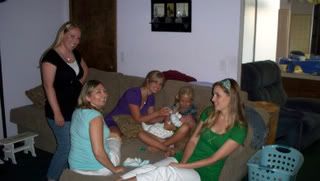 Here's Jamie & Gavin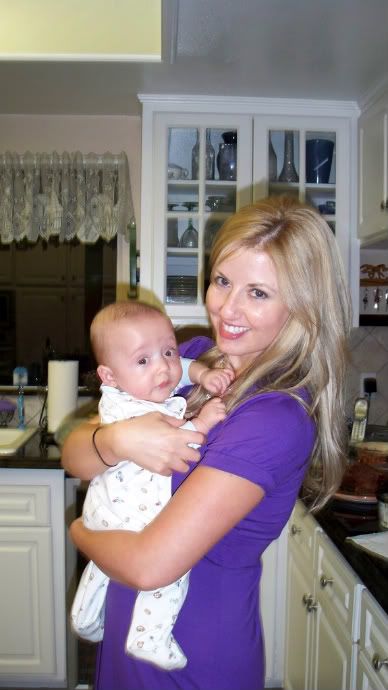 Hopefully Gavin Will Get A New Friend Soon..Hint Hint Jamie & Casey ~LOL
Of course the Casadores is brought out before the end of the night~Dad Love's making this face hahaha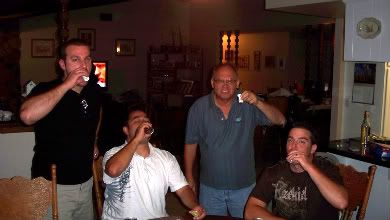 Happy Birthday Tio Frank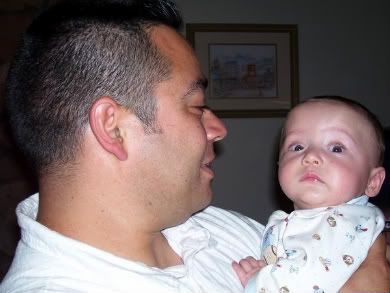 We had sooo much Fun and Grant came out on Top Winning Poker! WOO HOO :)