I have been going to the Norco Fair since I was little. It was always something to do on Labor Day Weekend when we didn't go out of town. We had a few friends come over and met a few there. It was fun eating fair food but I was definately shocked at the raised price to get in. I have never in my life paid 15 bucks to get into the Norco Fair, I think the most I've paid has been 5. I'll stop complaining now about the price but next year I'm not paying 15 bucks, I'd rather wait a week and go to the LA Fair HAHAHA
Here's a picture of Gavin and Grant, Gav was digging all the lights on the rides
Nick, Grant, Jeff and Gavin
Bubba, Josh and Gavin called eachother before the Fair and decided to all wear Red!!!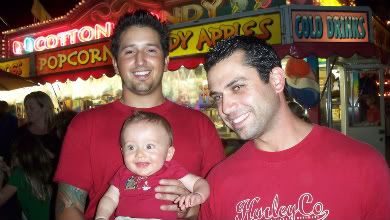 Gavin & Cindy
We played some carni games and won some cheesy prizes. At one point I got everyone to play a game, there was like 7 of us playing and one little boy that wasn't with us, figures the kid won HAHAHA Losers
We decided to go check out the Rodeo, they were doing Toro Totter. You may remember this from Jackass the movie, 2 crazy people on a teeter totter jump up in the air as the mean bull runs under them. Crazyyyyyy
Here's Cindy and her new Cowboy Friends up on the Horse Coral watching the show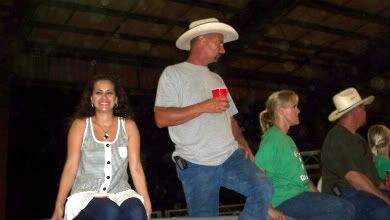 Lacey & Bubba enjoying more than the view HAHAHA
Another hehehehe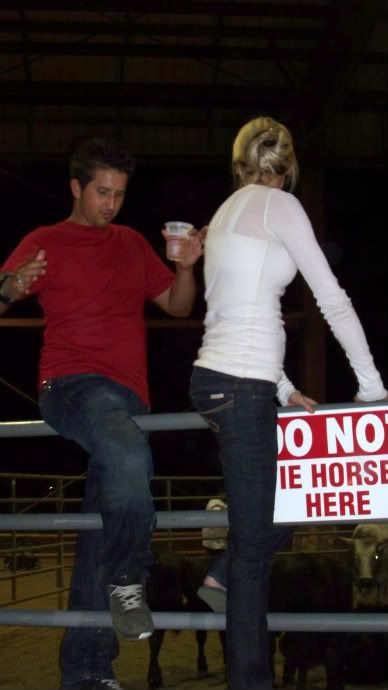 Chloe & Catrina & Cindy's Shoes HAHAH By The Baby Bulls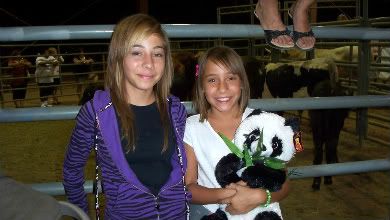 The whole gang minus Grant! Look at my tired Boy:)
The Camacho/Gomez Clan
The Girls eating there Yummy Ice Cream:) Stand up straight Shalyn HAHHA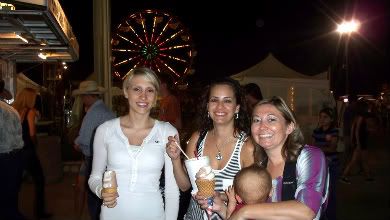 It was an action packed evening! Thanks for coming everyone, lets get together again soon!!!